An introduction from Greg Moyer,
Blue Chalk Media CEO and founder
Welcome to Ochre, Blue Chalk's first shot as a digital publisher. We're here to share stories about how shifts in the industry affect our visual storytelling community.
I believe there is enormous opportunity for us in today's digital landscape. The public, although awash in images, is hungry for smart and committed visual storytelling. By taking advantage of this moment, we can help others relate to a larger world through well-curated collections of empathetic stories.
Despite the disintegration of career ladders and prestigious outposts that once funded lavish image-making, these are rich times for innovation. In fact, nearly everyone we meet senses the promise of this moment.
We created Ochre to identify and celebrate the people, institutions and movements that are recalibrating their storytelling missions to succeed in these new, disruptive times. We will share their stories with the hope that they inspire and inform the members of our community in their own work.
Ochre does not reflect a single editorial mind. Rather, the four members of the original Blue Chalk Media team—Greg Moyer, Pam Huling, Rob Finch and Lisa Jamhoury—make up an editorial board that debates story selection and presentation style. Lisa, as with all digital communications at Blue Chalk, takes the lead as managing editor of Ochre.
We have also invited an editorial "fellow" to sit with us and facilitate the publication of Ochre. Our first is JoAnna Klein, obviously not a fellow at all, but a young writer and scientist who will be entering the Arthur L. Carter Journalism Institute at New York University in the Science, Health and Environmental Reporting Program later this year.
As a way of getting to know the editorial team behind Ochre, we've asked each editorial board member to share their hopes for Ochre and how he or she got involved in visual storytelling. Please take a moment to get to know each person below.
What compelled you to work in the visual storytelling industry?
Greg Moyer, Blue Chalk CEO and Founder
"Ochre exists to identify and celebrate those people, institutions, and movements that are recalibrating their storytelling missions to succeed in these new disruptive times."
I'm one of the lucky ones who never wondered what I wanted to be when I grew up. I've known since I was 9 years old that I wanted to produce "media." Of course, fourth-graders in 1963 didn't dream about making "media," but I did fantasize about producing television and film. I actually got my first shot at writing and producing in the fourth grade. We had an assembly that took on the stagecraft of a prime time network news report about Veterans Day. We mimicked it right down to mock studio cameras on tripods we had made out of grocery boxes with cardboard tubes as lens turrets.
Fast forward through a succession of student newspapers, photography clubs and filmmaking summer camps to my first job working after school in the pressroom of our local daily newspaper. From that point on, I was hooked.
The training I received as a young photojournalist with an understanding of how newspapers are actually printed carried me into television as a director of communications for a brand new company founded in 1985 on the outskirts of Washington, D.C. Now the dream I had as a 9-year-old had a name: The Discovery Channel. From there my career progressed naturally. You can read the rest of the story on LinkedIn.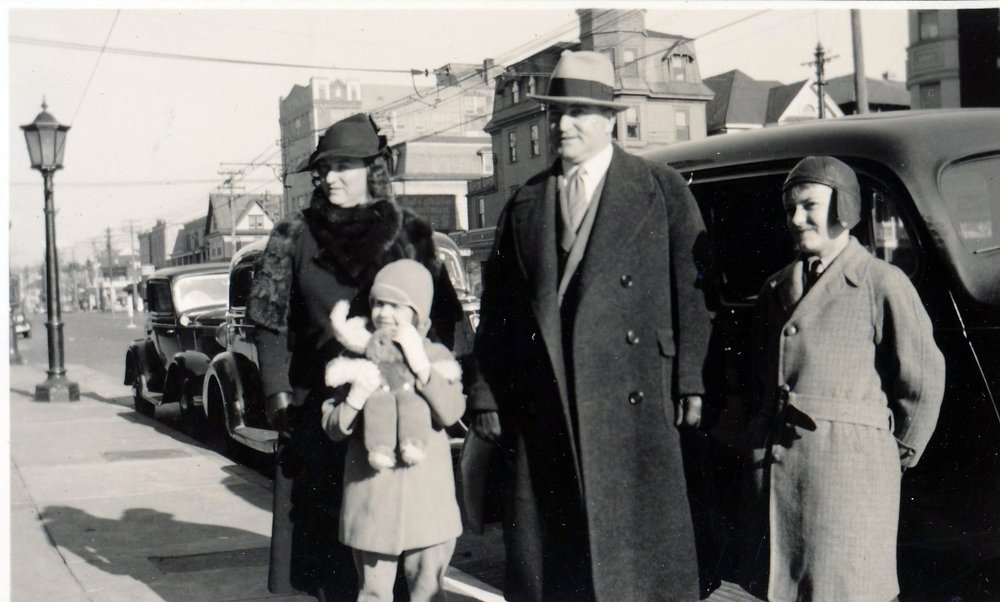 About Greg's photo:
My grandfather George Moyer died in his early 50s, two years before I was born. But there are days I think I am living his legacy. He was an avid amateur cinematographer, and one of the first to shoot 16mm Kodak color film. Although a dentist by day, his heart was in making movies. He left hundreds of film canisters filled with carefully constructed narratives of the family's numerous journeys. Were he to look out over the amazing outlets for visual self-expression we enjoy today, I know he'd think he had found heaven on earth.
Pam Huling, Blue Chalk COO
"We are starting Ochre because we want to share in our exploration with like-minded pioneers and learn from one another."
Everything was always a story in my family. I'd hear, "You won't believe what just happened…!" and we'd be off and running with the latest installment of that ongoing cliffhanger serial called Life. To this day, when my brother holds court at the Thanksgiving dinner table and regales us with stories of his work on Broadway, where he is a musician for Phantom of the Opera, or of his latest near-death sailing adventure somewhere in the Atlantic, we all lean in to hear the story and to share in the intimacy of being there together, laughing and learning about one another and the world around us.
So, it came as no surprise when I went to work at Discovery Channel that I couldn't get enough of the storytelling I saw on-air and in the promotional imagery we were creating in the Photo Services department. We thought, "How can we engage our audience in a way that means something?"
That eventually played out in integrating more stills, video, music and graphics in our work. Like a game of "warmer, warmer, cooler, cooler," that drive toward some unseen goal of true expression brought me to New York and has now culminated in this amazing opportunity we have here at Blue Chalk.
We are wired for story. It satisfies some deep need in all of us to grow our personal understanding and to connect with one another. And, if we're lucky, some of us even get to do that for a living. How great is that?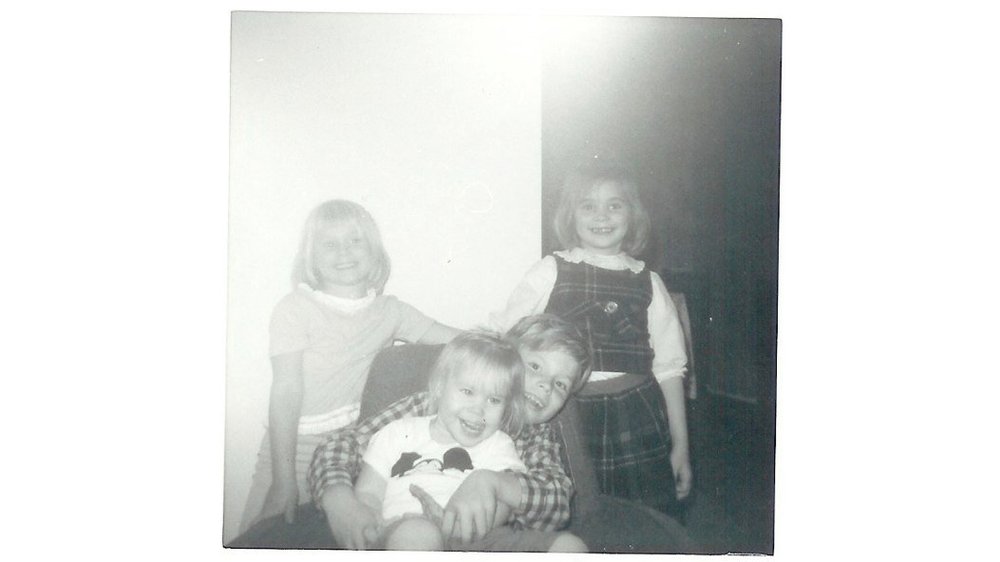 About Pam's photo:
The best of times are those we share with others—the warm side of life—which is what Ochre is all about.
Rob Finch, Blue Chalk Executive Director
"Ochre is not meant to have all the answers, but it's meant to keep us thinking, talking, connecting and ultimately, helping one another."
Storytelling is the foundation of who I am. I grew up with it. My dad was a newspaper photographer, and he told stories with pictures for a living. At some point his career became mine. While I have moved out of what we now call "legacy" media, I still tell stories with images because it satisfies a need I have to make something and to experience life in a rich, immersive way. I meet the most interesting people, visit some extraordinary places, and do my best to communicate those experiences. Hopefully, something good comes out of it.
I try to communicate the human experience in an intimate way. The world grows more visually complicated by the minute. I appreciate this evolving aesthetic, but the contribution I want to make is to help one person understand another. If I can do this, I have done something of value.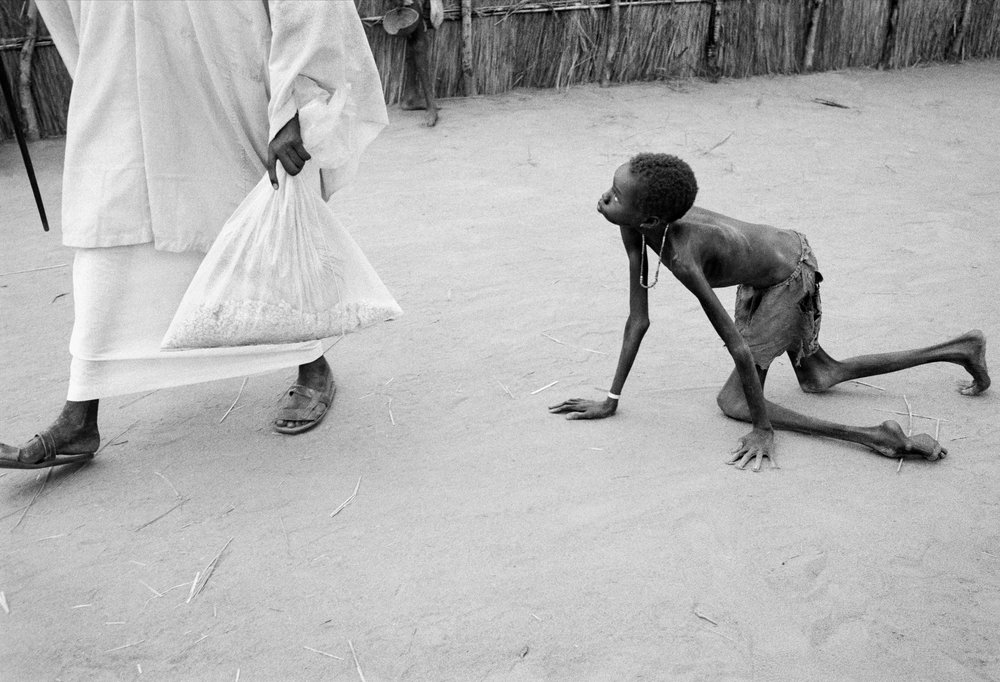 About Rob's photo:
I was a sophomore in college, working at a student newspaper and making what were mostly frivolous pictures about college sports or campus life. Seeing Tom Stoddart's photograph of a starving child being robbed of food changed how I saw the world. I instantly became more aware of the larger world and our collective responsibilities in it. The image is burned in my brain, and it changed the trajectory of my career.
Lisa Jamhoury, Blue Chalk Director of Digital Communications
"Hopefully Ochre will inspire other storytellers to take creative risks, harness the power of new tools and embrace the challenging opportunities ahead."
As a Lebanese-American, it was the post-9/11 deportation of Middle Easterners from the U.S. that drew me into international development and human rights. While I was studying with the hopes of becoming a human rights lawyer, I realized many of the issues I was passionate about were little discussed or understood outside of academic circles. As a result, my career turned toward communicating for international development and human rights organizations. I continue to find new ways to tell stories in hopes of raising awareness about the causes that I care about.
I'm proud of my generation—the millennials—for its genuine desire to transform the world in a positive way. And I'm energized daily by the innovation the digital wave has brought to the storytelling industry. Given a receptive audience and powerful new tools, I believe we're better equipped than ever to create lasting positive impact through storytelling. I hope to be able to harness this energy in my work.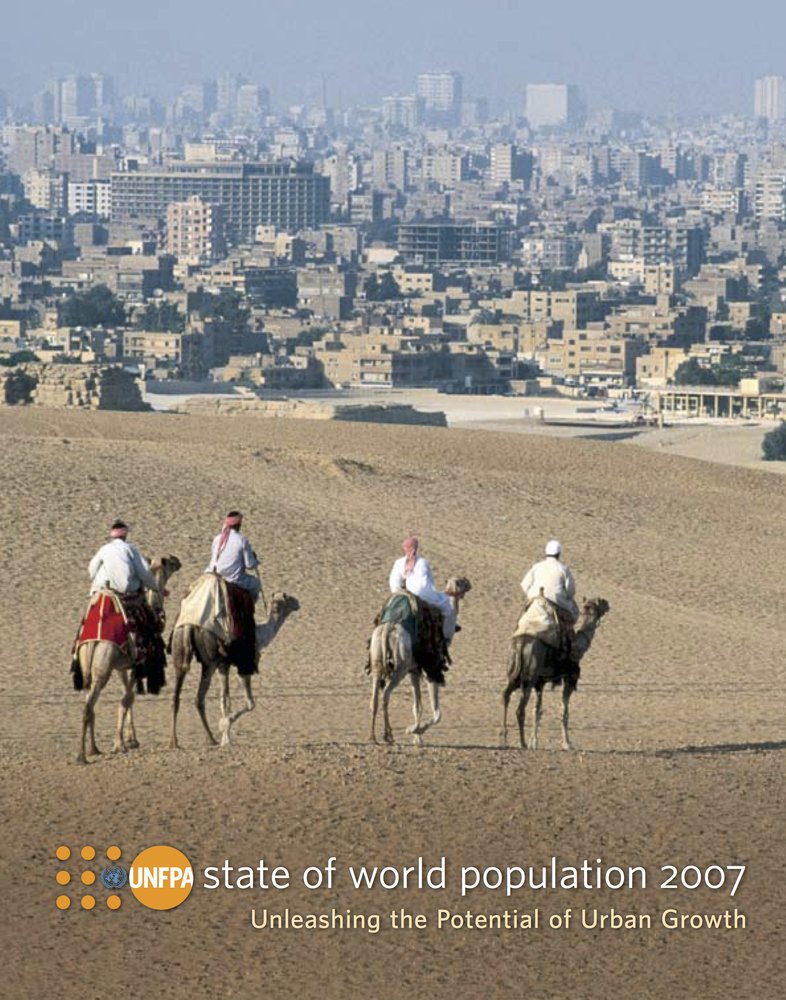 About Lisa's photo:
I was studying international relations in 2005 planning to become a human rights lawyer. I had the opportunity to intern at the United Nations for a summer—a dream come true—but, rather than researching as I had envisioned, my placement was in the media services branch of the United Nations Population Fund (UNFPA). It was the first time I was immersed in media, and it turned out to be an eye opener for me. I saw publications on the way to being published, campaign web sites being built, and videos in production. I was excited by the creative energy alongside a commitment to social justice and human rights issues, and, a few years later, I found myself looking for jobs in communications for international nongovernmental organizations.