Ghost Boat: Searching for a Boat with 243 Passengers that Vanished
Priyanka Ketkar Priyanka Ketkar is a student in Northeastern University's Media Innovation graduate program. As a Journalist from India, Priyanka has been writing and reporting for the past five years. She has completed her Bachelors in Mass Media, Journalism and Masters in English Literature. She is currently the Editor of Homicide Watch Boston.
"Ghost Boat" – the eeriness of the words, translucent, against the image of moving water – welcomes audiences to an experience, and investigation, of emptiness. It's an information void created by the vanishing act done by a boat carrying 243 people in the Mediterranean Sea, in 2014. 
The story is not only about the open investigation into the whereabouts of a boat after it set sail from Libya to Europe. The opening image also carries a plea of sorts: 'We want to find a missing boat with 243 people on board. You can help.' We are then introduced to Yafet, and his story. 
Ghost Boat saw its final episode on December 22, 2016 but when we spoke to its producers, the final episode was in its last phase. 
I didn't expect that we would end up throwing pretty much every tool that we have in this story and we definitely underestimated the level of complexity in every part of telling this story.
Eric Reidy, an American freelance journalist based in Beirut, stumbled across Yafet's story, whose wife Segen and daughter Abigail were on this missing boat carrying 243 people, most of whom were fleeing from Eritrea, Africa, one of the most oppressive countries in the world, in search of a safer haven. 
Reidy was baffled. How does a boat carrying 243 people just vanish into thin air, with no trace, no one looking for it and no one even wanting to talk about it? 
"I pitched it to some fairly big publications," he said in a recent interview, "and the response that I got was that it is not really a story; usually, a story is built around something like a body, or an evidence of some sort and they were looking for something tangible, whereas this story was the absence of anything tangible." 
But finally someone heard him. 
One afternoon, on a whim, Reidy tweeted out to Bobbie Johnson, the Editor at Medium and co-founder of Matter. After hearing Reidy's pitch, Johnson was immediately onboard. Reidy had in mind a standard longform feature with 4,000 to 5,000 words that told Yafet's story. The end of the article in his head was going to be where the boat disappears, with no answers available. It was to be an analogy for the refugee crisis as a whole. 
But Johnson had something else in mind.
"One of the things I have always been obsessed about," said Johnson, "is how to get readers involved in on-going narratives. At the center of Reidy's work was a big question for which there was ultimately no answer; and then there was a moment when I suddenly realized that making the story where readers can join in and follow along, was the way to go."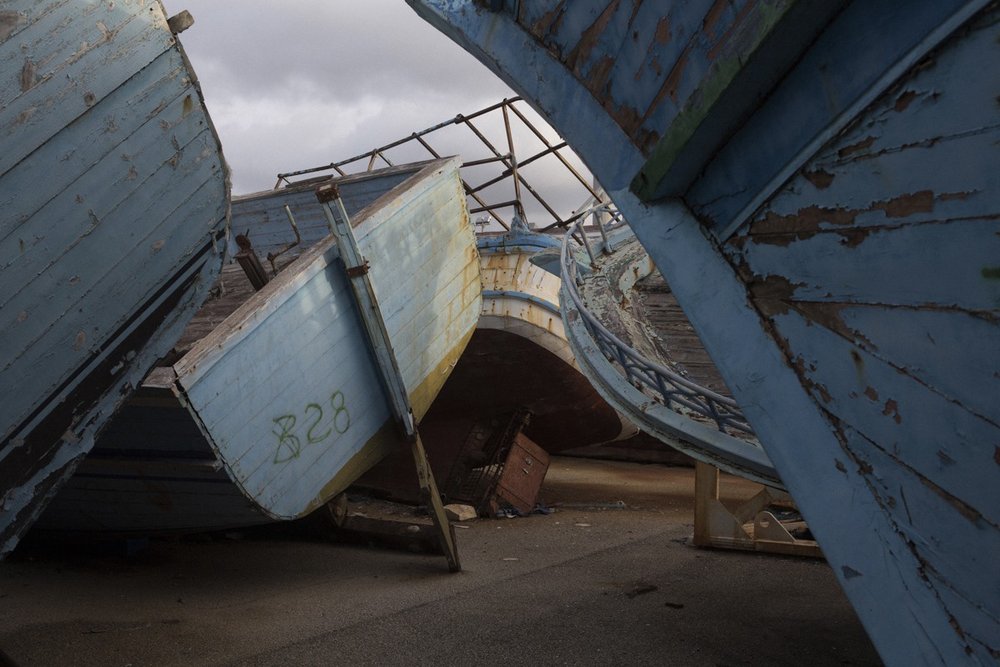 Since 2015, there has been a tremendous focus in journalism on a format reintroduced by the podcast Serial: serialized storytelling. But it's been more about trying to fit existing ideas into a different format, media observers note, rather than something that is ongoing or that has originated in the format. 
So, after sitting on his idea for a couple of months, Johnson got back to Reidy with the idea of doing a live investigation online – crowd sourcing it and having it be episodic, adapting the serial podcast model for written journalism. "In a lot of ways it was a crazy idea because we had no idea what we were going to end up with," Reidy says. "And we committed to readers to publish an episode a week for at least eight weeks. Which is a tremendous amount of work; I don't think either of us really fully appreciated what we were getting ourselves into but for me, it was an opportunity to try to tell a story in a way that lived beyond the words."  
Thus was born the series-based story Ghost Boat, on Medium, an online publishing platform that has gained a lot of popularity in recent years. 'Anyone can write on Medium' says the platform's motto, although Medium is also doing stories independently. It is as much a place for professional writers as for hobbyists. Sometimes when they find a writer or a piece that they like, Medium commissions the stories from these professionals. Ghost Boat is one such project. 
"I didn't expect that we would end up throwing pretty much every tool that we have in this story and we definitely underestimated the level of complexity in every part of telling this story," Johnson explains. The story allows readers to not just comment but highlight the portions of the article they find interesting. They can use data to make the search more accurate, create links within articles to other updates about Ghost Boat, and even collaborate with different organizations and NGO. Ghost Boat employed everything in Medium's power. The highlight tool is particularly interesting, Johnson notes, because the top highlight of the story which is the highlight maximum readers have found interesting, has the potential to possibly change the perspective of readers towards the story.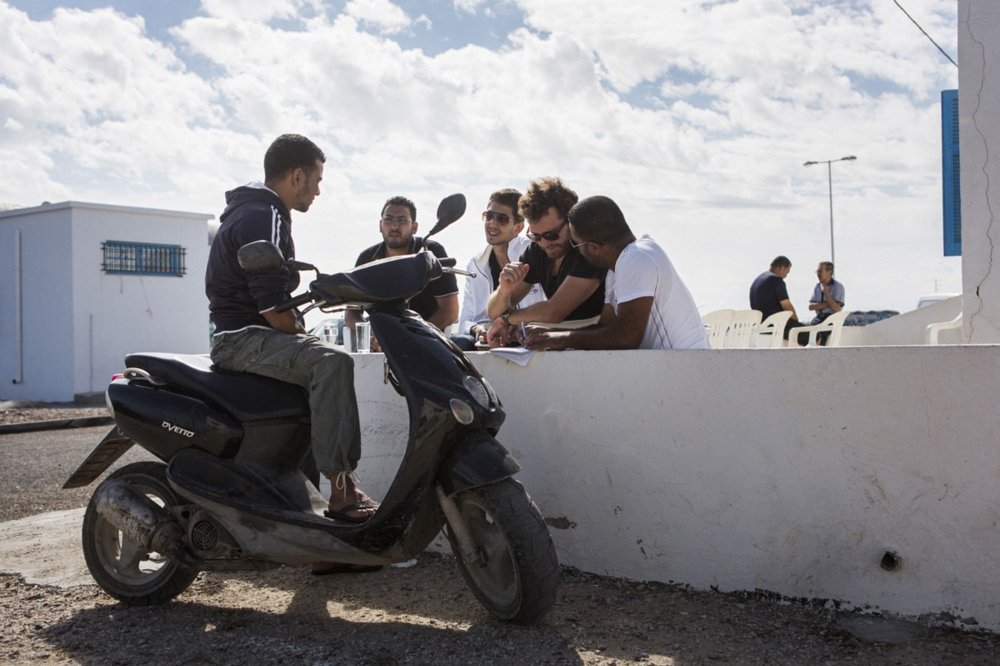 It is something that I don't think people had seen before, it has given readers a way to engage and interact beyond just the normal
But Ghost Boat didn't directly jump into the crowdsourced model. They first opened with Yafet's story. 
Yafet had heard from his wife, Segen, the day before the boat left on June 28, 2014. The plan was to follow Segen, once she and daughter Abigail reached Italy safely. But after that phone call, Yafet never heard from Segen; that was the last time he heard from his wife. After telling Yafet's story and laying down all the facts before the readers, it was clear the Ghost Boat story appealed to people.
In a matter of few months, Ghost Boat went from being a story of a missing boat to live worldwide, digital investigation. With nine promised episodes and several updates, Ghost Boat started to bring people together, on a mission. "It is something that I don't think people had seen before, it has given readers a way to engage and interact beyond just the normal 'Oh I read a very interesting article and I spent 20 minutes of my day doing it, and I feel I am more educated,'" says Reidy. 
Different ways in which readers could take part in this search included: Building a timeline of events; creating a log of boat incidents in the Mediterranean; keeping track of the human traffickers; and seeking expertise. 
But the biggest success was the satellite search launched by the site. In partnership with DigitalGlobe, the Ghost Boat team urged people to join in on this satellite search. 
"The satellite campaign was inspirational because by the end of the campaign, 75 thousand people had participated in it and had helped plot the data points. To see that many people care enough about this story to spend some of their time doing something about it was pretty cool," said Reidy, who himself wasn't involved in the data side of journalism, as he was focused on field reporting. Although the campaign and the data didn't point them in the direction of any concrete answers, the entire campaign showed how the power of data can be wielded where there is a will.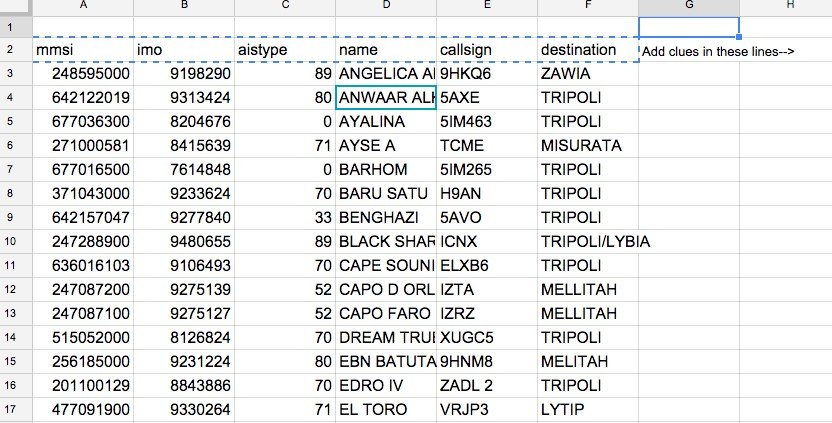 Apart from Johnson and Reidy, the Ghost Boat team features a long list of support. Italian photographer Gianni Cippriano, who was the photographer, fixer and translator much of the time, was vital to the story and Reidy agrees that a lot of what they did would not have been possible without him. Then there were the fact-checkers, researchers, art designers and, of course, the readers who were contributing through their documents search by offering thoughts on what to do and by mapping things and by mapping movement of boats in the Mediterranean, and by translating documents – and even translating the episodes into other languages. 
The response to the story campaign has been tremendous, its creators say. Editor Bobbie Johnson points out that, because the story had different phases, the readership varied over time.
"Like most serialized narratives go, either they start big and they get smaller or they start smaller and they get bigger," Johnson says. "We definitely saw more attention in the earlier days of this story, but we sort of engaged a lot of different groups along the way." Reidy notes the human impact of the serialized format of the story and its readership. 
"This was more impactful for the families because one of the issues that the families had when I set out was that nobody from outside Eritrea had really responded to them so there was a real sense of abandonment." 
Those families are stuck in the same limbo that Yafet is stuck in. Without evidence, hope is a very powerful emotion.
To give the series and the incident more traction, Medium partnered with AL Jazeera'a AJ+ platform to publish videos about the series. 
Ghost Boat is a digital journalism experiment, then, with a lot of lessons for the interplay between form and function, storytelling technique and tech.  
"I just think it is more of an honest kind of multimedia journalism in which you are picking the right tools and not letting the tools determine what you do," Johnson says. "With Ghost Boat, we were very determined to keep things in the realm of the real and not get caught up with sort of the excitement of production."
Ghost Boat published eight of its nine episodes. The last episode was published after a long hiatus and the outcomes of this finale don't look very positive. 
There has been a "slow, begrudging realization that there may not be anything else that we can do to try to solve this mystery settled in," Reidy concedes. "We then tried asking the question about what does that mean from the perspective of a journalist who at some point has to write a final episode about this, and then also what it means from a more human perspective, what it means for the families, or to the missing people who are most directly affected by this." 
But in late 2016 a new wrinkle emerged. One of the smugglers - Measho Tesfamariam - who trafficked the people on Ghost Boat, was released from a Sicilian jail and agreed to an interview. He was apparently with the people from Ghost Boat in Libya just before it disappeared.   "Without evidence, hope is a very powerful emotion," Reidy says, "Those families are stuck in the same limbo that Yafet is stuck in. So this story in a lot of ways is an extreme example of that." 
Ghost Boat is back to where the search began – to the question with no concrete answers. 
"We may or may not find what happened to everyone on the Ghost Boat, but the process of trying to find out what happened, is itself important," Johnson says. "And the risks probably haven't paid off; we didn't find answers within six weeks, but that doesn't mean it wasn't worth doing."