Making the Interactive Documentary "Oil to Die For"
Steve Daly Steve Daly is a freelance writer, photographer and graduate of Northeastern's Media Innovation program.
When journalist Todd Melby pitched an idea for a 30-minute documentary on the struggles of American Indians living in North Dakota, his editor suggested taking a closer look at the profits – and perils – of the booming oil-drilling industry in the state.
The resulting project, an interactive documentary called "Oil To Die For," has exposed some pretty unflattering facts about the industry, Melby said, including a mortality rate that is seven times higher than any other industry in America.
Developing the piece "was a huge challenge for me," Melby admitted. "I'm from the old school – you think of how you're going to develop your story through the written narrative or, with my experience in radio, in the spoken word. Video, interactivity, on-demand pieces – I had never really thought that far ahead. I'm a freelancer. I only have so much brain space."
I'm from the old school – you think of how you're going to develop your story through the written narrative or, with my experience in radio, in the spoken word.
But what sets "Oil To Die For" apart is the way it tells the story and provides viewers with a unique opportunity to engage and interact, viewing videos, listening to audio transcripts, or accessing court documents at their own pace. "Oil To Die For" focuses on the plight of Dustin Bergsing, a 21-year-old well watcher who died after being overcome by poisonous fumes at a North Dakota oil-drilling site, and it forms part of a larger multimedia project called "Black Gold Boom: How Oil Changed North Dakota" produced by Prairie Public, Zeega, and the Association of Independents in Radio.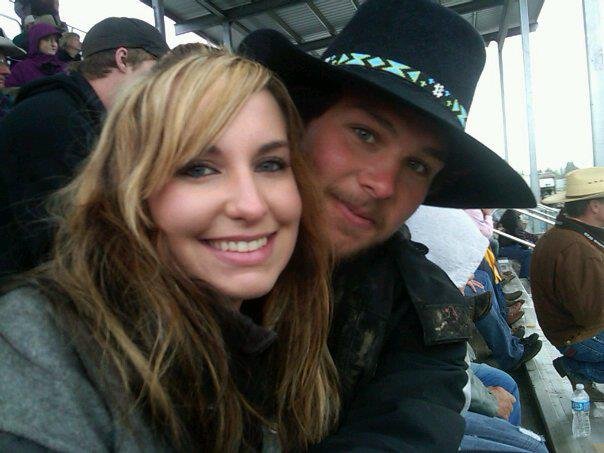 And though much attention is directed toward the environmental damage caused by fracking, "Oil To Die For" has succeeded in focusing the spotlight on the human toll. Since 2008, more than 50 men have died in North Dakota oil fields. The on-job death rate of 14.9 per 100,000 workers is the highest in the nation for the third straight year.
"The number of men dying in North Dakota is alarming," Melby said, "and it was something that was not getting a lot of attention. My hope with 'Oil To Die For' was to raise awareness about this. These men's lives had to be worth something."
My hope with 'Oil To Die For' was to raise awareness about this. These men's lives had to be worth something.
Melby was given a $100,000 budget for creating both the television and online projects and he set out to find the best talent he could to tell the story. Lindsey Wagner was brought on as the interactive designer and Daniel Sundy was the lead developer, with Josh Banville serving as editor and overseeing cinematography.
"In order to stitch together the stories, we opted for a linear chapter experience and an explanatory timeline feature (in Chapter 5) where we could clearly articulate the element and impact of timing," said Wagner, a freelance UX designer and researcher who first met Melby when she worked at Zeega, a startup developing an interactive documentary web platform. "We also begin the interactive with a background video that transforms the screen into a typical evening drive to Dustin's solitary, night shift.
"Overall we were able to articulate the setting while weaving visuals, sounds and text into a truly immersive experience which seamlessly unfolds as the viewer scrolls down the page. Even though the piece includes a substantial amount of textural video, we were also able to adapt the experience via responsive programming to meet rising trends in mobile media consumption."
Sundy, a lead designer at Helios Design Lab in Toronto, came on as a freelancer after Helios didn't have the resources to take on the project.
"The project just sounded so cool," Sundy said. "Every storytelling piece is unique, and you want to give it a unique presentation. Luckily (at Helios) we do a lot of this kind of stuff. My main role was to take the assets that Todd had put together and turn it into something."
Sundy and Wagner both were intent on ensuring that "Oil To Die For" would display properly no matter what device it was used to access it.
"It's not going to look the same on a desktop computer as it does on an iPad," Sundy said, "and it's going to look the same on an iPhone as it does on an Android phone. Each device presented different challenges. Different screen sizes, different resolutions. Those are all things you need to take into account when building an elaborate project like this."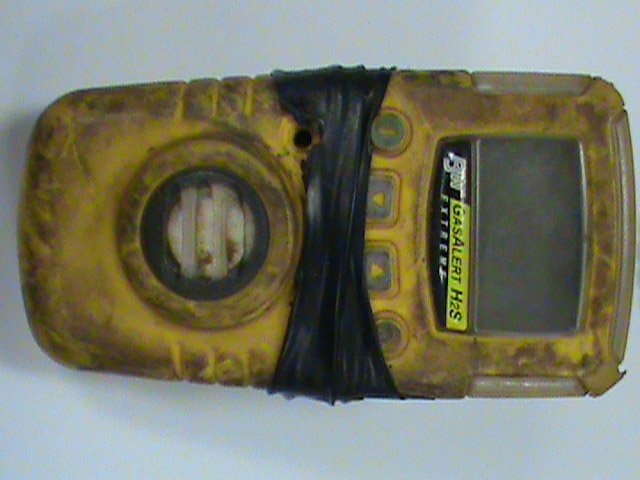 "I wanted to find talented people with skill sets that were different from mine," Melby said.
In the piece, Melby weaves video interviews with audio excerpts, using minimal text and photos that are overlaid on looping background video that puts the viewer on the ground in North Dakota. The user can view images of Bergsing's entries into his notebook on the night he died, and peruse through a timeline that features audio clips of Mr. X, the former Marathon Oil employee who alleged that the company routinely ignored safety warnings that could have prevented deaths like Bergsing's.
"Oil To Die For" encourages users to explore, to delve deeper into a story that print and photos can't fully tell.
"It was a great opportunity to reinvent public media," said Melby, who notes that the interactive piece can be enhanced and expanded should more information and interviews become available. "The depth and complexity we achieved could have only resulted from the format we chose. I'm very happy with the way it turned out."