Safeguarding Truth in Photojournalism: Ami Vitale's Survival Guide
Ami Vitale Ami Vitale is a photojournalist committed to highlighting the surprising and subtle similarities between cultures. Her award-winning work has been exhibited around the world and published in international magazines including National Geographic, Adventure, Geo, Newsweek, Time, and Smithsonian. She is a member of Ripple Effect Images, on the board of the Alexia Foundation and a contract photographer with National Geographic magazine.
It wasn't the war in Gaza, the bloodstained entrance of an orphanage or starving children in Angola. Not mourning widows in Bangladesh, or infant female circumcision in Guinea-Bissau. It was the strain of an endlessly multiplying tweet. Someone had taken one of her photos from the Internet and made it the face of the #BringBackOurGirls campaign. After nearly 20 years of award-winning reporting in over 80 countries, Ami Vitale came to the brink of leaving photojournalism over a tweet.
This is not the story of a misappropriated image gone viral. This is the story of what happened next.
When a photo is published on the web, it falls into nimble, anonymous hands that upload and share millions of images each day. Context becomes a casualty. Its loss threatens photographers' reputations, may endanger their subjects, and chips away at journalistic credibility. If a photojournalist's responsibility is authenticity, her challenge is control.
James Estrin opened this conversation in "The Real Story About the Wrong Photos in #BringBackOurGirls" on The New York Times' Lens Blog May 8, shortly after the offending tweet metastasized. Three days later, Duckrabbit Blog's John MacPherson, using a Google reverse image search, revealed that Ami's photos were everywhere. And when Ami conducted her own search, she found broken promises with each click of the mouse.
"It literally stopped me in my tracks," she said in an interview with Ochre. "There was a week I thought this was enough: I'm quitting. And then I realized that this was actually just a call to action to try to educate people, protect yourself and the people you photograph as best you can."
From now on, she decided, she would tell her subjects "We do live in this very different world than it was 10 years ago. Are you OK with knowing that your picture might be all over the Internet?" Then she began a climb to reclaim her work. It was "an uphill battle … every step of the way."
In the end, she acquired survival skills every photographer should learn: Monitor your photos. Know your legal rights and use them. Involve the media. Speak your piece. Work to educate the public. And at some point, let go.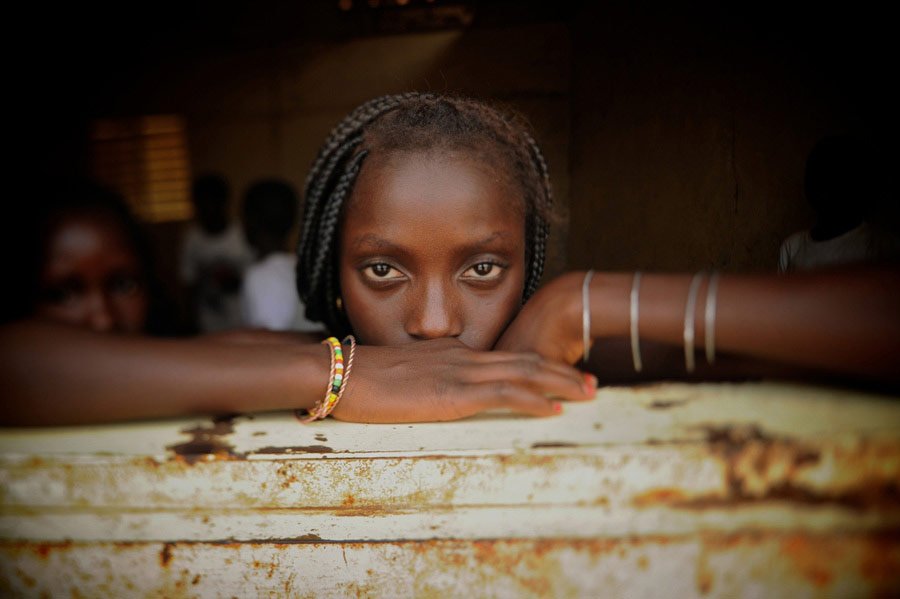 The story starts in a remote village in Guinea-Bissau where a tweet was, and still is, the noise a bird makes. Ami traveled there three times—in 1993, 2000 and 2011. On the most recent trip, she photographed Jenabu, a young, striking relative of the family she stayed with.
In Guinea-Bissau, as with all of her work, Ami documented beauty and hope in seemingly grim circumstances. Jenabu embodied this hope.
Three years later, on the night of April 14, 2014, Islamist militant group Boko Haram kidnapped more than 250 girls on their way to a boarding school in northeast Nigeria. In the days that followed, Emmanuel Hephzibah, a Nigerian creative director, found Ami's photo on the website of The Alexia Foundation, a charitable organization that supports photographers as agents for social change.
He credited the site. He made the photo black and white. He added a tear and the hashtag #BringBackOurGirls. He uploaded, hit "tweet," and Jenabu was no longer just a schoolgirl. In the eyes of the world, she became a victim.
#BringBackOurGirls was delivering a galvanizing message under a false banner. "I was conflicted," Ami told Ochre. She believed in the cause, and understood why Hephzibah had resorted to using her photo. "He was frustrated that the media, and people were not paying enough attention." On the other hand, she said, "This is dangerous stuff we're talking about. The girls I photographed could potentially be harmed."
As Ami would learn from MacPherson's work, her problem wasn't limited to #BringBackOurGirls. She acknowledges that she was "completely naïve. I did not understand that people were using a number of my images, totally misrepresenting these people as if they're models."
Ochre's Ami Vitale-Inspired Digital Survival Kit
Understanding misappropriation and copyright infringement can be a daunting task. Our resource list at the bottom of this article can help!
Mickey H. Osterreicher, attorney for the National Press Photographers Association, explained. "There is a broad mentality of entitlement on the Internet," he said. "If it's there, then it's free, and I can use whatever I want without permission, credit or compensation."
Ami finds the outright thievery, the disregard for original purpose, unnerving. "When you see the sort of irreverence … it's just, it's bizarre. I mean, that part is scary, just how people are so disconnected. They get on their computer and just don't have any empathy. For anyone, you know?"
And yet, she said, "we can't just complain about the problems in the world and do nothing. … It's your responsibility to make change, too."
She began to take charge. She and the Alexia Foundation sought Osterreicher's counsel. She found guidance in photographer John Harrington's book, "MORE Best Business Practices for Photographers."
"You need to make sure and monitor, pretty regularly, where these images are going," Ami realized. "It's just adding another layer to our workload, which none of us need right now, but you know what? We must do it."
In the instance of Jenabu's photo, that meant a sleepless night. "I wanted to verify everything," Ami said. "So the very first thing I did was jump on the Internet, and I started searching Twitter. And pretty quickly, I tracked down where it originated from. And then I saw how it spread so quickly."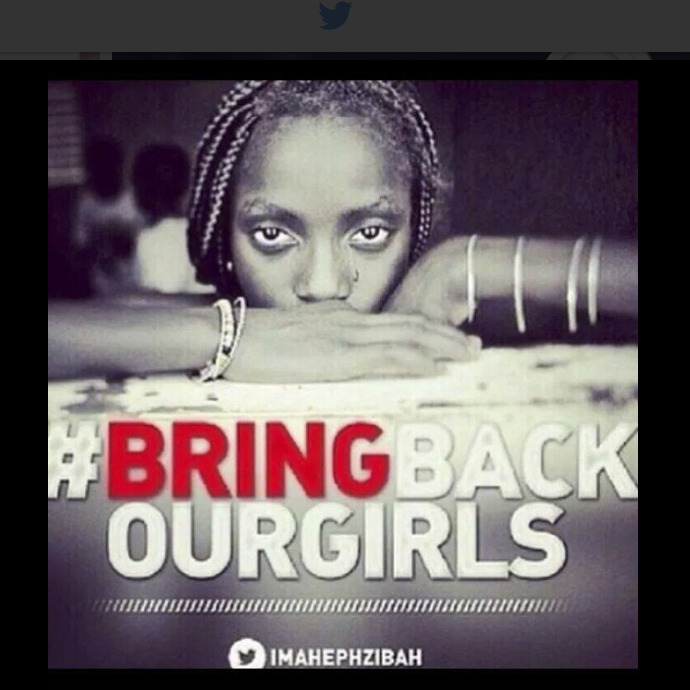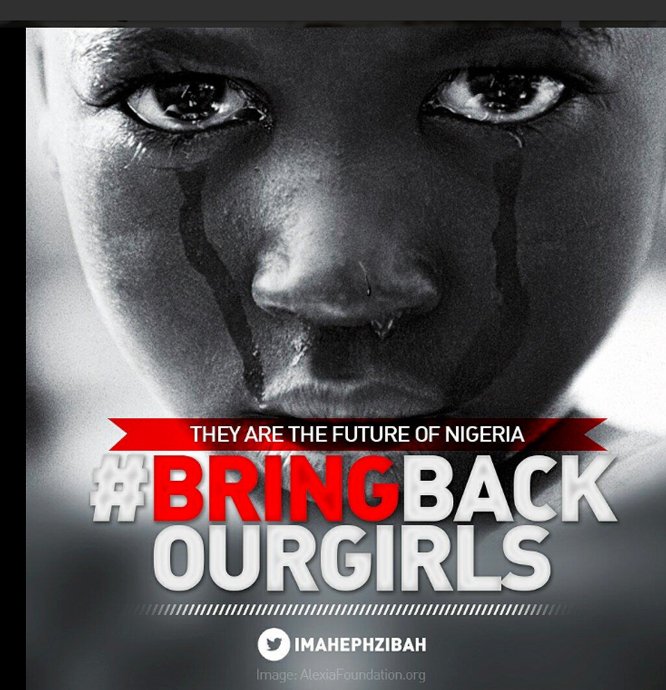 By morning, she knew Hephzibah had created the tweet and that rapper Chris Brown and the BBC had pushed it forward. Monitoring enabled her to contact these key players and—after a fight in which the BBC initially claimed fair use—get the image taken down.
Other media became her allies. Her phone rang off the hook; interview requests flooded her inbox. "It was overwhelming," she said.
But her colleagues understood "that it's not just me. It's their reputation, too. We are all connected. All we have is truth. Every time a story like this happens it just erodes that fundamental truth that we try to impress upon people."
The attention amplified her outrage. Ami was furious that her subjects had been misused in a way that Westerners would not tolerate. It was not about race, but about changing the rules where the developing world was concerned. "It's not a black or white issue," she insisted. "It's about applying the same standards across the planet."
We can't just complain about the problems in the world and do nothing. … It's your responsibility to make change, too.
Like many creative professionals more concerned with craft than business details, Ami hadn't always been careful to register her copyrights. She began to appreciate the importance of doing so.
As soon as something is created, it's considered copyrighted. Registration, however, grants the copyright owner the right to damages, including attorney's fees, in the event of a successful infringement lawsuit.
Copyright infringement claims are expensive. According to the American Intellectual Property Law Association's 2013 Annual Report of the Economic Survey, the average cost of a claim through trial ranged from $373,000 to $2.1 million. This gives rise to businesses such as ImageRights International, which provide services to photographers at little or no cost. They file copyright registration, handle infringement claims, discover unlicensed image use and offer legal representation. Even so, photographers rarely register copyrights. Joe Naylor, CEO of ImageRights, has said that less than 3% of professional photographers surveyed by the American Society of Media Photographers in 2010 registered their work.
At the height of the #BringBackOurGirls debacle, Ami contracted with Eileen Mignoni, Alexia Foundation communications director, to register all the urgent images from the 2000 and 2011 projects. (Mignoni worked independent of her foundation role.)
Meanwhile, Ami was taking abuse from some who had stolen her images. "What shocks me when people respond, it's like, there is no empathy. … To see how the images are used—when you love these people and care about them—that is really tough."

She hired help—"I just needed that one step of removal." An assistant now works from her base in Montana, uploading images and registering her copyright.
Duckrabbit Blog turned Ami into a big fan of Google's reverse image search. The process is simple: Upload an image URL or the image file to Google, and it fetches all photos the same or similar. "I love that," Ami said. "You can actually track where all your images go."
She and her team used Google to locate images. Then they deployed the Digital Millennium Copyright Act, which lawyer Osterreicher calls "the best tool photographers have." When some users ignored Ami's personal requests to remove images, she relied heavily on the DMCA takedown.
U.S. law works best for registered images, providing another reason to attend to the fine points of copyright. Ami explained: "We can issue takedown notices and they have to, by law, take down those images until it's proven who owns it. But it is very important to have all of your images registered so that you can actually have proof."
I have always been uncomfortable being in front of the camera. That's why I was a photographer. But I'm also learning that you have to get more comfortable and speak your truth.
Most big organizations with roots in the U.S. have DMCA complaint forms (here's one for Twitter). But when the forms didn't exist, the team had to contact individual website hosts, such as GoDaddy or Bluehost. Mignoni admitted the task was "far more complicated" with foreign companies and language barriers. She learned to take the straightforward cases first, then deal with the others.
Mignoni said she has issued "probably 300" DMCA takedown notices. In only one case did a user claim the image was his, and he removed it after Ami wrote him personally.
They confronted another thorny issue in "orphan works"—legislation that Harrington expects Congress to pass in the next five to 10 years. "I don't know if you're aware of orphaned images," Ami asked. "Once they become orphaned and people can't track where they actually came from? Then it gets really complicated."
The measure is intended to save time and money in the restoration of historical images, but has troubling implications for photographers. It forgives copyright infringement and allows continued use of copyrighted images if someone legitimately searched for, but couldn't find, the copyright owner. The problem, as Harrington sees it, is that past bills make no distinction between photos 50 years old and those shot today—and they are likely to be a starting point for new bills down the line.
Images can be left orphaned by inattentive creators, or by some social media sites, which strip out metadata to quicken uploads and downloads. They can also be deliberately orphaned, by removing the mechanism that connects a photograph to its creator. One way is to scan the photo from hard copy. Another is to destroy the watermark. It's a copyright violation, but Osterreicher has seen it.
Photographers are still advised to watermark images as another line of defense, and Ami does—now. "I hated watermarks before. I thought they were so tacky."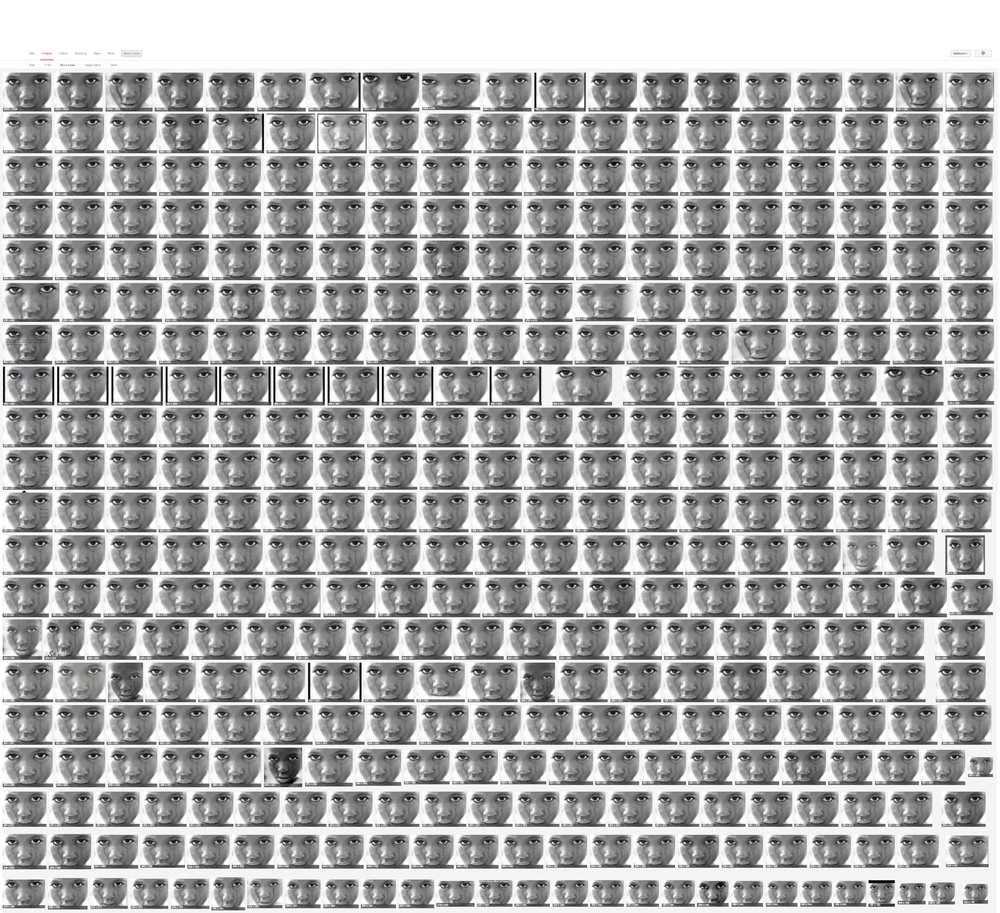 Concern over orphan works has spawned other mechanisms photographers can use to locate and protect their images.
Ami has registered with the PLUS, or Picture Licensing Universal System, Registry—a database connecting images, rights holders and rights information around the world. It's maintained by the PLUS Coalition, a nonprofit community of image creators, sellers, users and preservers trying to establish international standards for image licensing.
PLUS uses technology developed by the leading commercial service for image location and protection, the Israeli company PicScout. Registered images are tagged with a PLUS ID (like a UPC or ISBN), a fingerprint identifying the owner and any licensing information. The ID doesn't expire, and unlike a watermark or metadata, can't be stripped.
At present, 22,000 businesses and users from over 100 countries have registered with PLUS. Public beta testing for image recognition and search functions has begun, and most key registry functions will roll out next year. Ami said she would "love, love, love" to be part of beta testing for the new functionality. "I think it's hugely important. We need more tools."
Ultimately, however, Ami had to find some middle ground. She knew she "could spend the rest of my life now, today, sitting there trying to … take down images." She now allows people to use her images within context as long as they keep the original caption and link to the original story. "At some point," she said, "I think you need to let go. Do everything you can and not let it eat you alive."
With the Jenabu-#BringBackOurGirls coupling all but extinct on the web, Ami has stepped into another role: educating the public.
"Everybody has a very different understanding of what the Internet is, and some places—not just journalists but mainstream public—really don't understand the nuances," she said. She is trying to instruct others in these nuances. If everyone is a journalist in the brave new world, it's critical that more are media literate.
This pushes Ami's boundaries. "I have always been uncomfortable being in front of the camera. That's why I was a photographer. But I'm also learning that you have to get more comfortable and speak your truth."
In the end, she said, "I feel this tremendous responsibility. I've got to take every step I can to try to protect the people in the pictures and myself. … It's actually about credibility, about trust, especially in these issues where we claim this moral high ground. We need authenticity. That's all we have, right?"
She has restored authenticity—for now. And she's prepared for the next fight when, not if, it comes.
Ochre's Ami Vitale-Inspired Digital Survival Kit
Have a great resource that's not on our list? Tell us about it in the comments section below.
Ami's story is a stark reminder that today's photographer must be business savvy, ethical and legally informed. In our research, we sniffed out a number of resources to help battle misappropriation or copyright infringement. Have a great resource that's not on our list? Tell us about it in the comments section below.
Professional Support
The following organizations, people and publications offer professional support to photographers:
The American Society of Media Photographers (ASMP) provides extensive business resources including FAQs about copyright law, instructional videos and podcasts, tutorials for image registration and links to management tools and software. Here are their Copyright Tutorial and Business and Legal FAQ.
The American Society of Picture Professionals (ASPP) strongly advocates copyright protection for its members. In this series of videos, it presents "The New Copyright Economy," opening with a presentation by Chris Reed of the U.S. Copyright Office and followed by a panel discussion with leading legal and media professionals.
The National Press Photographers Association (NPPA) advocates for the work of visual journalists. Its website provides an extensive resource library, feature articles, news, opportunities for training, and additional benefits to members. The webinar series on legal issues for photographers is a helpful source. Here is their Code of Ethics.
PhotoShelter Blog offers news, inspiration and business and trade tips for the photographer. Read this detailed blog post on the electronic copyright registration process.
PACA, or the Digital Media Licensing Association, works to develop business standards, promote ethical business practices and advocate for copyright registration. It is striving to ensure the industry's future by addressing issues such as Orphan Works legislation, copyright small claims court and unresolved cases on copyright registration. The association's 19th Annual Conference takes place in New York City on Oct. 19-21.
Picture Licensing Universal System and the nonprofit PLUS Coalition aim to develop international standards for image licensing and to ensure that image rights holders' information stays with their photos. The PLUS Registry, started in direct response to Orphan Works legislation, uses PicScout technology to fingerprint images. For more information on PicScout and the registry, see below.
Photographer Yunghi Kim is a staunch proponent of photographer's rights. In "Yunghi Kim: Core Values," NPPA's Jim Colton talks to Kim about her work, watermarking, the battle for content, education and how to keep photographers from "getting ripped off by an Internet society." Kim also wrote a piece for NPPA about "Protecting Our Images."
Copyright Offices
In the U.S. images are considered copyrighted as soon as they are created. Registering them expands a photographer's rights. International copyright is variable and complicated.
The United States Copyright Office allows photographers to register their images.
The World Intellectual Property Organization has a number of resources to help understand international copyright.
Legal Concerns
What is the Digital Millennium Copyright Act? Orphan Works legislation? Who can claim fair use? The following resources offer answers to legal questions photographers might have.
"MORE: Best Business Practices for Photographers," a book by John Harrington, covers essential points about the business of photography. Two chapters are particularly relevant here: "Social Media: Etiquette, Expectations and the Law" and "The Importance of Registries and Your Participation in Them."
The U.S. Copyright Office provides a thorough explanation of Orphan Works legislation.
The Digital Millennium Copyright Act is a United States copyright law designed to increase penalties for copyright infringement on the Internet. It is international in scope. Photographers who find images misused on the web can issue DMCA takedown notices to the Internet Service Providers hosting the images. Those ISPs must remove the images until ownership is proven.
Not all ISPs provide forms, but Blogger's DMCA takedown form is particularly straightforward.
"Two Easy Steps for Using the DMCA Takedown Notice to Battle Copyright Infringement" is a detailed NPPA article with clear explanations.
The service WhoIsHostingThis? locates the relevant ISP for a DMCA takedown notice when a photographer finds an unlicensed image.
The World Intellectual Property Organization shapes international rules, provides access to information, and delivers global services for protecting intellectual property.
WEX Legal Dictionary and Encyclopedia, produced by Cornell University's Legal Information Institute, provides a dictionary for all those esoteric legal terms.
Image Search Tools
These tools help photographers track where their images travel on the Internet.
Google Reverse Image Search allows you to upload a photo or its URL and track it.
TinEye Reverse Image Search provides similar functions as Google Image Search.
Multipurpose Tools
These sites offer more inclusive services for photographers looking to manage and track their images and to recover damages in case of infringement.
PicScout is the leading commercial service for image location and protection. The company offers solutions to track, monetize and license images.
ImageRights is a service is similar to PicScout. It offers registration tools, tracking tools and legal support in the case of infringement.
PLUS Registry is a global hub for all other registries. It ensures that photographers' contact information stays with their digital images, wherever those images may end up. PLUS provides a PLUS ID (like a UPC or ISBN), a fingerprint identifying the owner and any licensing information. Public beta testing for image recognition and search functions has begun, and most key registry functions will roll out next year.
Correction: In "Ochre's Ami Vitale-Inspired Digital Survival Kit," we originally overstated that "most countries have an office where photographers may register their images." In fact, only some national copyright offices and laws provide for registration.