Safety in Journalism: Closing the Risk Gap
Balint Szlanko Balint Szlanko is a writer and video journalist interested in armed conflict and the Middle East. He has covered wars in Afghanistan, Libya, Syria, Ukraine and Iraq. Szlanko is the author of three books and has written and filmed for publications including The Economist, Le Monde diplomatique, the Associated Press, Agence France-Presse, Al Jazeera, USA Today, The Daily Beast, Vice and Monocle.
Balint Szlanko knows exactly how lucky he is.
In January 2013, the Budapest-based journalist hopped in a car and headed out of Aleppo, Syria, with two colleagues and a driver-translator. They'd heard about fighting the night before, and wanted to see evidence of the action themselves.
The team had pulled over to make sure they were headed in the right direction when a man wearing a balaclava and carrying an AK-47 rapped on the driver's window and a dozen more armed men surrounded the vehicle.
Szlanko and his colleagues were blindfolded, held at gunpoint and driven on a circuitous route through the city. They spent the rest of the day and part of the night silently awaiting their fate in a tight little basement cell, Szlanko humming Beatles songs to himself in an effort to stay calm. Then, without explanation, they were blindfolded again, shoved back into a car and driven to a spot near the front lines. They were left as quickly as they'd been seized.
Szlanko's was a far happier ending than the world has come to expect for kidnapped journalists in Syria. Almost two years later, he still does not know the identities or affiliation of his abductors—or the precise reason he and his colleagues were let go.
He has a theory, though: He had the best fixer that experience and money could buy. They had talked through what would happen if something went wrong. He had prepared himself as much as possible for all the things that defy preparation.
"Our fixer was a former free Syrian army fighter, and he had lots of connections. He was able very quickly to mobilize his people, his contacts, and to go to major rebel brigades to look for us. That was lucky," Szlanko says. "Actually, no, that part wasn't luck, it was preparation. It underscores a really important thing about this whole kidnap business that nobody really talks about: If something goes wrong, in the end what's going to help you is not your external support, it's your local support."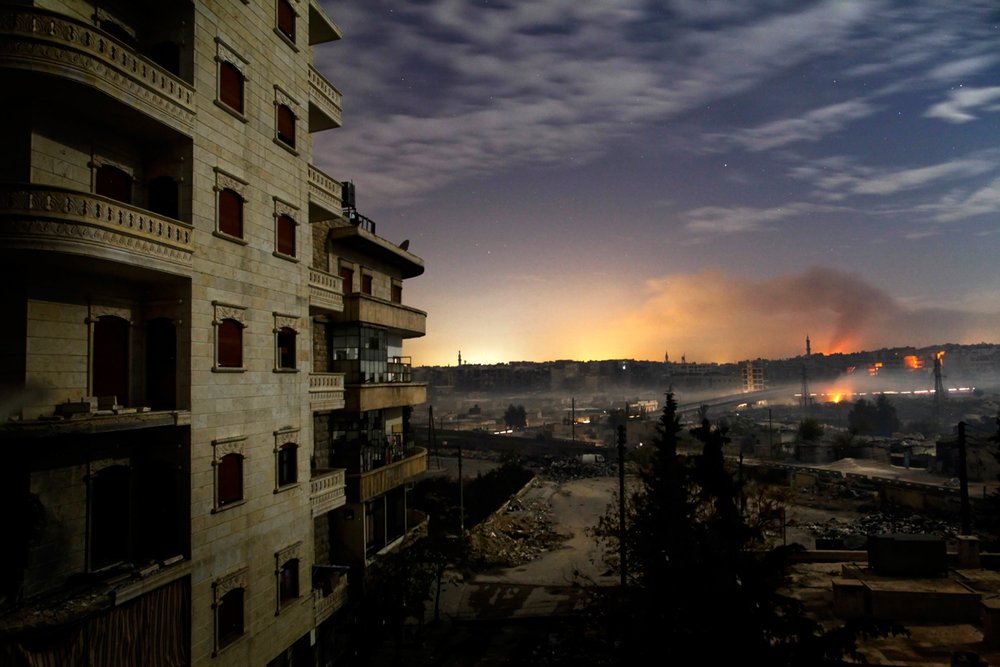 Two realities, separate but intertwined in increasingly tragic ways, terrify Szlanko and other veterans of combat zones and other international trouble spots: The world is becoming a much more dangerous place to be a journalist. And at the same time, news organizations rely more and more on freelancers to chronicle wars, civil unrest and health-care emergencies.
Yet the support provided to freelance journalists—the training, the insurance, the security—hasn't improved as the risks and reliance have increased. That's a problem of life and death.
"It's always been dangerous to cover conflict, but what's different now is that freelancers are much more on the front lines than ever before," says Frank Smyth, a freelance journalist and founder of Global Journalist Security, a private company that offers hostile-environment training and consulting. "We're not supporting them on the same level that we're using them. We have to close that gap as a community."
Safety and Training Resources
Don't miss our list of safety and training resources for journalists at the bottom of this article.
But how? And who should pay? Those are questions major media organizations haven't answered yet and, freelance journalists say, often try to avoid when they're handing out assignments. "We're making this up as we go along," Szlanko says. "We really haven't down what the expectations should be, and we haven't done a good job of helping younger journalists understand what they are and are not going to get."
GlobalPost co-founder and CEO Philip Balboni is said to have spent millions of dollars trying to safely bring home James Foley, the freelancer killed by ISIS this summer. In October, NBC News paid to fly home a freelance cameraman who'd been on the job just two days when he was diagnosed with Ebola. Last year, Men's Journal paid to have writer Matthew Power's remains brought home after he collapsed and died in Uganda. But in each of those cases, news organizations acted out of kindness and generosity, rather than legal obligation. Agence France-Presse editors recently announced that they will no longer accept work from freelance journalists in places where they would not send their own staff; that's also still an exception rather than the rule.
"We have several examples recently of news organizations doing the right thing, but that's not always the case, so journalists need to be aware that it's their responsibility to think through all the risks," says Tina Carr, director of the Rory Peck Trust, a London nonprofit that offers training and support for freelance journalists. (Peck, a freelance video journalist, was killed covering a gunfight during the 1993 standoff between the Russian parliament and President Boris Yeltsin.)
The most important thing anyone can do, no matter what stage of experience they're at, is a proper risk assessment.
"The awful thing is, if you're a young freelancer, you want the work, you want to make your name, you might skip a few things that are vitally important."
In the decade ending in 2013, 587 journalists were killed on duty—just over a fifth of them freelancers, according to the Committee to Protect Journalists. In the decade before that, freelancers made up just 10 percent of the 353 journalists who died. So far in 2014, CPJ has tracked the deaths of 41 journalists, including eight freelancers. (Most of the journalists killed since 1992 were local journalists—including many freelance journalists covering local beats—who were murdered. Only 20 percent of all the journalists killed over the same period died covering armed conflicts.)
Several factors help explain these rising numbers. Travelling to hot spots is easier than ever, and rapid improvements in technology mean would-be correspondents can turn professional with a few phone calls or emails. Shrinking news organizations are using more freelancers and stringers in dangerous places, which translates into increased competition to get the best shot or the one bit of essential sound or video.
"There are a lot more people who consider themselves journalists now, and they're operating in a lot more places where journalists used to not be inclined to go," says Sherif Mansour, CPJ's Middle East and North Africa program coordinator.
That shift alters the kind of training and preparation available, in ways that can be dangerous for journalists, particularly ones who are new to working in risky areas.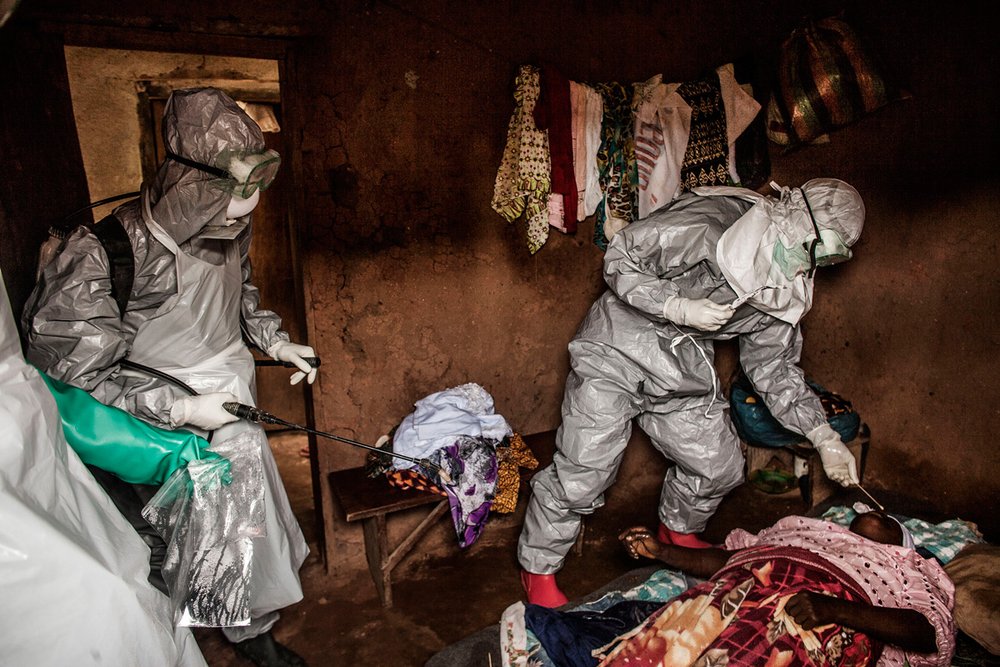 "When I was on staff, each time I travelled, there was a conversation with an editor, a reporter, a photo director," says Allison Shelley, a freelance documentary photographer specializing in global health issues who began her career at The Washington Times. "Usually these were people with a lot more experience than I had who could say, OK, you probably didn't think about this, but you're going to need this. Or don't go there. Or, yes, we can hire that well-recommended translator for you. When you're on staff, there's just a lot more brain power going into thinking about what you might need and what you might encounter when you're working for an organization."
The responsibility for having those conversations, for thinking through every potential obstacle, now falls to journalists themselves. This is what professionalism means in the 21st Century: Being ready.
"So many people out there are working without medical training, a flak jacket, any real idea of what they're doing," says Lily Hindy, deputy director of RISC (Reporters Instructed in Saving Colleagues). The nonprofit was founded by author and documentarian Sebastian Junger after the 2011 death in Libya of his friend and colleague Tim Hetherington.
It's really useful to know how you react; do you run away from the violence, do you run toward the violence, what is your basic instinct in an unexpected and potentially dangerous situation?
The reality is that in certain parts of the world—Syria, Afghanistan, Iraq and some remote stretches of Mexico among them—even the best and most thorough preparation can only provide so much security. Foley, for example, was an experienced danger-zone journalist who had gone through multiple training programs on hostile environments and basic first aid.
But there are steps any journalist, and particularly freelance journalists, should take before heading out. Experienced journalists and editors offer these suggestions:
Suggestion 1: Make a plan
What happens if things go wrong? What are all the ways it could go wrong?
"The most important thing anyone can do, no matter what stage of experience they're at, is a proper risk assessment," Carr says.
Crafting a plan means thinking about all the things that could go wrong on an assignment, and taking precautions. It means buying insurance and basic safety equipment, making sure all your inoculations and travel permits are up to date, and talking to loved ones about who will be contacted (and who will be doing the contacting) should the worst occur. It also means thinking about what happens after an assignment, something many people forget.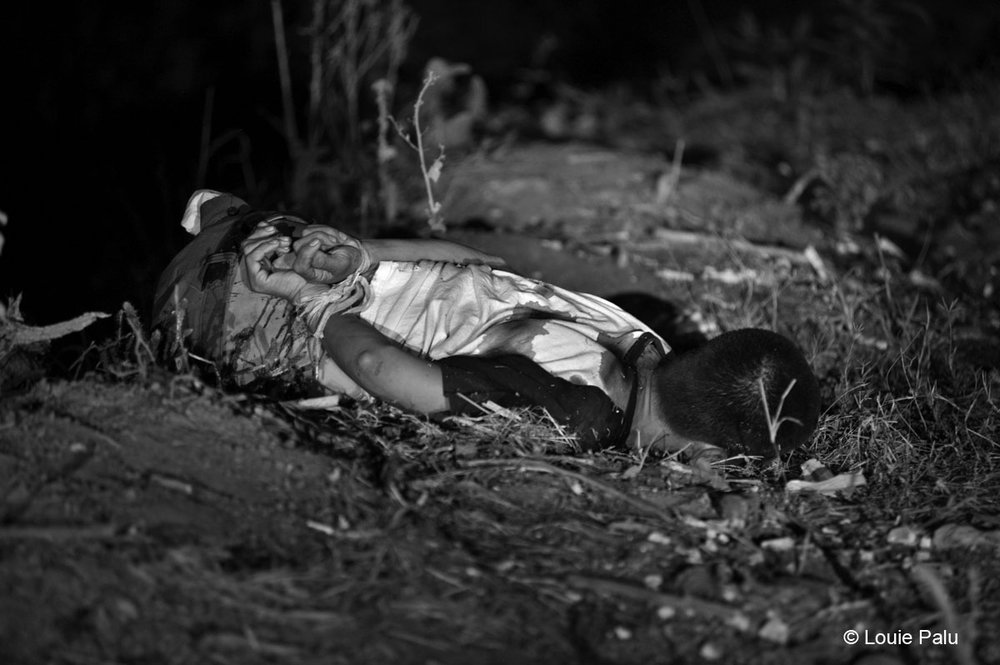 When he won a grant from the Alexia Foundation for work in Afghanistan, Canadian photographer Louie Palu made a point of putting some of the money from his paid assignments into an account he planned to use to see a therapist later.
"That was probably the smartest thing I ever did, because I came back physically safe but psychologically traumatized. This kind of work changes you as a person," says Palu, an experienced combat photographer who was based in Kandahar from 2006 to 2010 and spent the following two years documenting the drug war on the United States-Mexico border. "When I meet young people, they've usually thought about body armor, the flight, cameras, fixer money. They think they've thought of everything, but then they don't have money when they get back for the aftermath."
He and photographers Jason P. Howe and Andrew Stanbridge are teaching the 2014 Conflict Photography Workshop in Andalucía, Spain, in November. Their syllabus focuses as much on mental preparation as technical competence.
"As journalists, we need to be honest with ourselves first. We need to have our stuff together first, and only then we can go to organizations and say, hey, if you send me on this assignment, or if you hire me for this day and I get shot, are you going to take care of me?" Palu says. "We need to start within our own community and build from there, then we can more properly approach the organization to say, 'Look, we're teaching this. We've handled our end. Now let's talk about your responsibility.'"
Suggestion 2: Get trained
Training is now vital, to the point that some major news organizations won't hire a freelancer for combat zones without proof they've been through medical and basic safety courses.
Security classes such as those offered by Global Journalist Security and Centurion Risk Assessment Services teach how to handle potential kidnappings, robberies and other emergencies—often by mimicking the experience of sudden violence.
"It's really useful to know how you react; do you run away from the violence, do you run toward the violence, what is your basic instinct in an unexpected and potentially dangerous situation?" Shelley says.
Medical training has become far more important as journalists opt to forgo embedding with military units in favor of the freedom to travel where and when they wish. Hetherington, an experienced war photographer, bled to death after being hit by shrapnel in Libya. He was traveling with a group of freelancers, but none had the medical knowledge necessary to stop the bleeding and potentially save his life. That's what prompted Junger to start RISC, which offers free training to freelancers.
"If you're going out and you're injured, I can save your life. I can stop the bleeding. I can take care of you until we get to real medical care," Szlanko says. "It's not just about being put into that situation—most of us won't ever be in that situation—but it gives you confidence. I know I can handle it."
Training programs can be expensive: Global Journalist Security's classes usually cost about $500 a day. So is insurance, depending on where you're going and how much coverage you want. Journalists can look for ways to cut expenses, say by focusing grant applications on organizations with a track record of getting them what they need. Freelancers can buy insurance through nonprofits such as Reporters Without Borders or body armor through a business that offers discounts to members of the Frontline Freelance Register.
They are targeting journalists... Even if you have taken every precaution, there's no way to prepare yourself for that.
"You can't call somebody up and say, I want you to pay for my insurance, my body armor, my story from Aleppo. It's 2,000 words, and I want $2,000 for it, but I also need $8,000 in support," says Smyth, who serves as a senior advisor on security for the Committee to Protect Journalists. "You can make it clear that you're piecing it together. Show them you're being creative. Asking a news organization to contribute something isn't unreasonable if you're showing them how hard you're working to make it all work."
The Internet also allows journalists to work together in ways that can cut costs and increase safety. Peter Bouckaert, emergencies director at Human Rights Watch, leads a Facebook group in which experienced conflict journalists trade advice and practical guidance. The Rory Peck Trust offers online training tips on how to find insurance and write a risk assessment, among a multitude of topics.
Suggestion 3: Be willing to say no
The experts strongly counsel that some assignments aren't worth the risk. There are places too dangerous for all but the best-protected, most experienced combat journalists.
Earlier this year, Shelley turned down an assignment to cover the Ebola outbreak in Sierra Leone. The assigning editor assured her that she'd be taken care of if anything untoward happened. But company policy precluded him from putting that promise in writing, and therefore planning out a precise emergency evacuation protocol.
"I know those people very well, and I know they would have taken care of me. But the risk was too great not to have that guaranteed, and they just didn't have a mechanism for doing that for freelancers," she says. "It's not that people don't want to do the right thing. It's that there was no guarantee, and so it would have been irresponsible of me to say yes."
Younger, less experienced journalists should start in less dangerous parts of the world. "They want to get experience on the ground dealing with unfamiliar environments. Just being in a less developed nation, they'll learn a lot," Smyth says. "Unfortunately, there are a great many conflicts going on around the world and no lack of stories that need to be covered."
And even veterans need to think carefully about what they will and won't do. There are parts of Syria, for example, that Szlanko won't visit anymore. At least not now.
"They are targeting journalists," he says. "Even if you have done everything. Even if you have taken every precaution, there's no way to prepare yourself for that. It's all about luck at that point, and I'm just not going to risk that."
Safety and Training Resources for Journalists
Know of a resource that's not on our list? Tell us about it in the comments section below.
RISC—Provides free life-saving medical training for freelance journalists in all media.
Reporters Without Borders—Offers body armor and helmets on loan, discounts on insurance, and runs a hotline for journalists in danger.
Frontline Freelance Register—Nonprofit, membership-driven community of freelancers is pushing to establish basic guidelines for how freelance journalists should be treated.
Front Line Defenders—Dublin-based agency offers grants for security and health of "human rights defenders."
Committee to Protect Journalists—Works to free journalists taken captive or imprisoned, provides medical care and relocation for journalists who've been injured or exiled, and offers a free online security guide for journalists.
International News Safety Institute—Provides safety training and advice for journalists working in dangerous places, including special programs for female journalists and practical advice on buying insurance.
Dart Center for Journalism & Trauma—Columbia Journalism School program provides online advice and in-person training and support for journalists covering trauma.
Free Press Unlimited—Promotes vibrant journalism in places that lack it and offers equipment and financial support for journalists who have been the victims of violence while working in trouble spots.
The Rory Peck Trust—Gives small financial grants to help freelancers who've suffered a crisis and online resource guides to staying safe, buying insurance, negotiating fees and applying for grants and fellowships.
Global Journalist Security—Offers hostile-environment training specifically for journalists.
International Women's Media Foundation—Provides international fellowships for female journalists and emergency financial assistance for qualified journalists who need medical aid, legal help or relocation.
Anna Griffin is a reporter and editor at The Oregonian, and was a 2012 Nieman Fellow at Harvard.